FloraCulture - Is the new fibreglass greenhouse structure set to revolutionise the horticulture
Is the new fibreglass greenhouse structure set to revolutionise the horticulture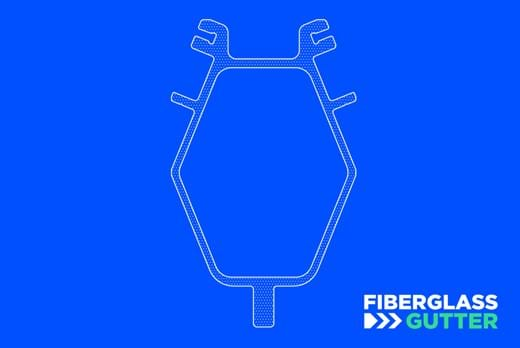 Piet Bom Innovations once again creates a stir in world of greenhouse construction
NAALDWIJK, Netherlands: By launching a revolutionary new greenhouse structure from fibreglass Piet Bom Innovations caused once again quite a stir in the horticultural industry this week. Aluminium structures, the company believes, will soon be a thing of the past, making room for fibreglass deck structures.
The production of fibreglass, otherwise known as Glass fibre Reinforced Plastic (GRP), reduces the CO2 footprint considerably compared to aluminium and offers a number of benefits when in use. The new standard for greenhouse construction has been nominated for the GreenTech Concept Award 2019 for innovations and will be presented for the first time at the international trade fair GreenTech, which is due to take place from 11 to 13 June 2019 at RAI Amsterdam. Piet Bom Innovations is not a greenhouse builder in the true sense of the word but mainly focuses on the development of new technologies. The company will present its innovation at the forthcoming GreenTech show in order to gauge responses from the world as a whole.
According to the company by using fibreglass for the construction of the deck, a new era is dawning in greenhouse construction. It stresses that the CO2 that is released when fibreglass is produced is almost a fifth of the amount of CO2 released when aluminium is produced, which is making a significant contribution to sustainable business practices in protected cropping.
The additional benefit the new technology offers, says Piet Bom Innovations, is that horizontal profiles, such as gutters, ridges and rods, will no longer have what is known as a 'thermal bridge', whereby fibreglass prevents stubborn and detrimental condensation from forming. The material can be supplied in plain white, is glass-friendly and has a much lower shrinkage and stretch factor.
The cost price of fibreglass is no trivial matter. It is stable compared to that of aluminium, whose price on the global market fluctuates over the years. The risk of an unexpected cost increase shortly before a fibreglass greenhouse is constructed has therefore been reduced considerably. Piet Bom Innovations expects that, over time, the basic structure of the Venlo greenhouses can be made out of fibreglass as well, but currently the substructure of the greenhouse is mainly made out of steel. If this development in the greenhouse construction sector continues, the entire construction sector may discourage the use of steel and aluminium in order to reduce greenhouse gas during production.
Source: FloraCulture International
'The Fiberglass Greenhouse Roof' is nominated for the GreenTech Innovation Award 2019!